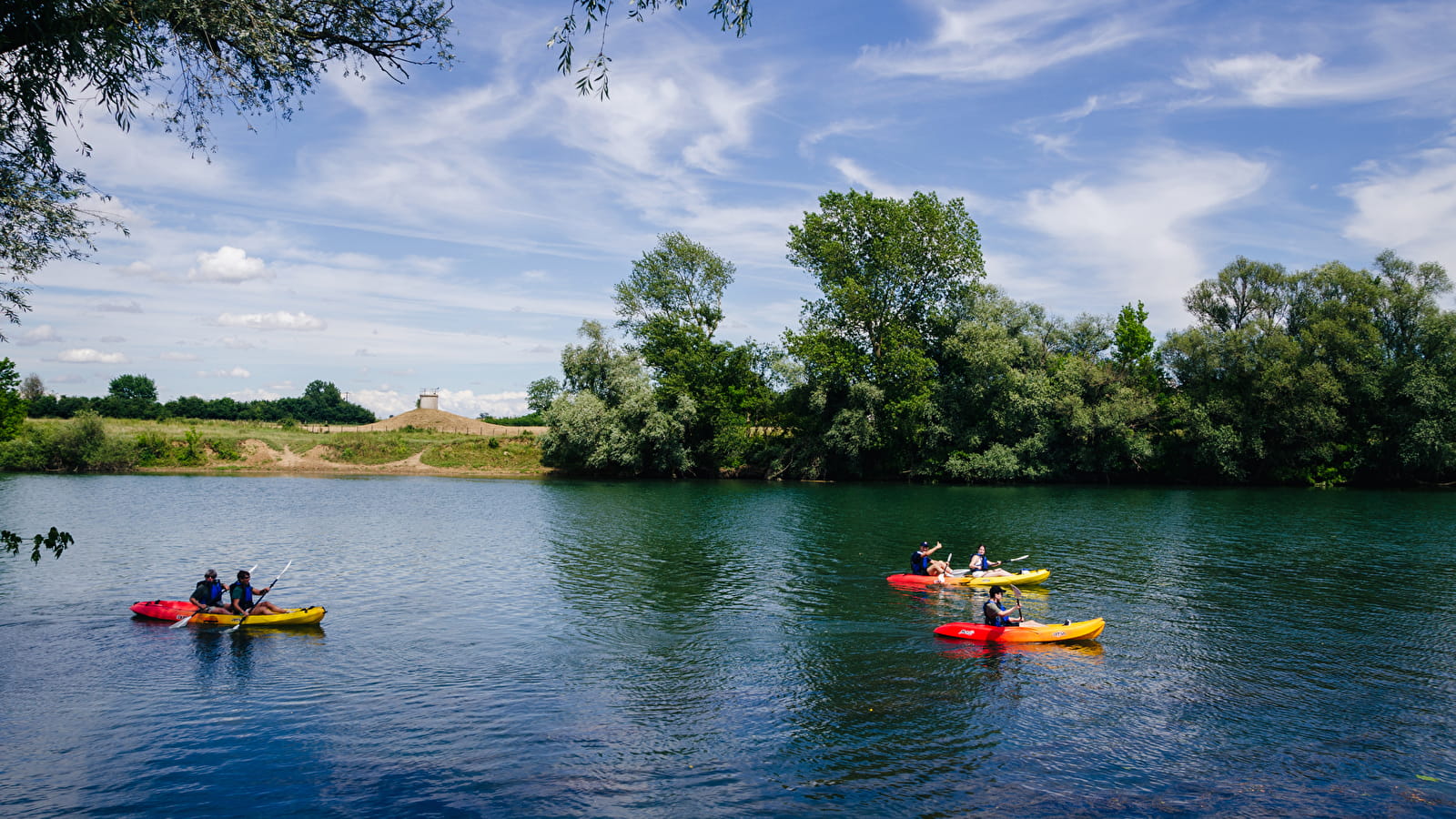 Between Chalon-sur-Saône and Beaune, from the beginning of July to the end of August, rent a single or two-seater kayak to descend the Doubs from Navilly (14km, 4h), Pontoux (10km, 2h30) or Saunières (6km, 1h30) to Verdun-sur-le-Doubs

Throughout this peaceful trip along the river in Burgundy, you will see nature from a different angle and will be able to easily discover the wildlife that this natural environment shelters.

Children can start kayaking from the age of 5. Up to the age of 12 they must be accompanied by an adult.

Reservations are required.
Read more
Location de kayaks : descente du Doubs 3 place Louis Charvot71350 VERDUN-SUR-LE-DOUBS
Rates & Schedules
Opening :
From 01/07/2023 to 31/08/2023, Monday to Saturday from 9am to 12pm and from 2pm to 6pm.
Prices :
Base rate (Single-seater kayak, from Saunières to Verdun-sur-le-Doubs) :

15€

Base rate (Tandem kayaking, from Saunières to Verdun-sur-le-Doubs) :

29€

Base rate (Single kayak, from Pontoux to Verdun-sur-le-Doubs) :

18€

Base rate (Tandem kayaking, from Pontoux to Verdun-sur-le-Doubs) :

35€

Base rate (Single kayak, from Navilly to Verdun-sur-le-Doubs) :

20€

Base rate (Tandem kayaking, from Navilly to Verdun-sur-le-Doubs) :

39€