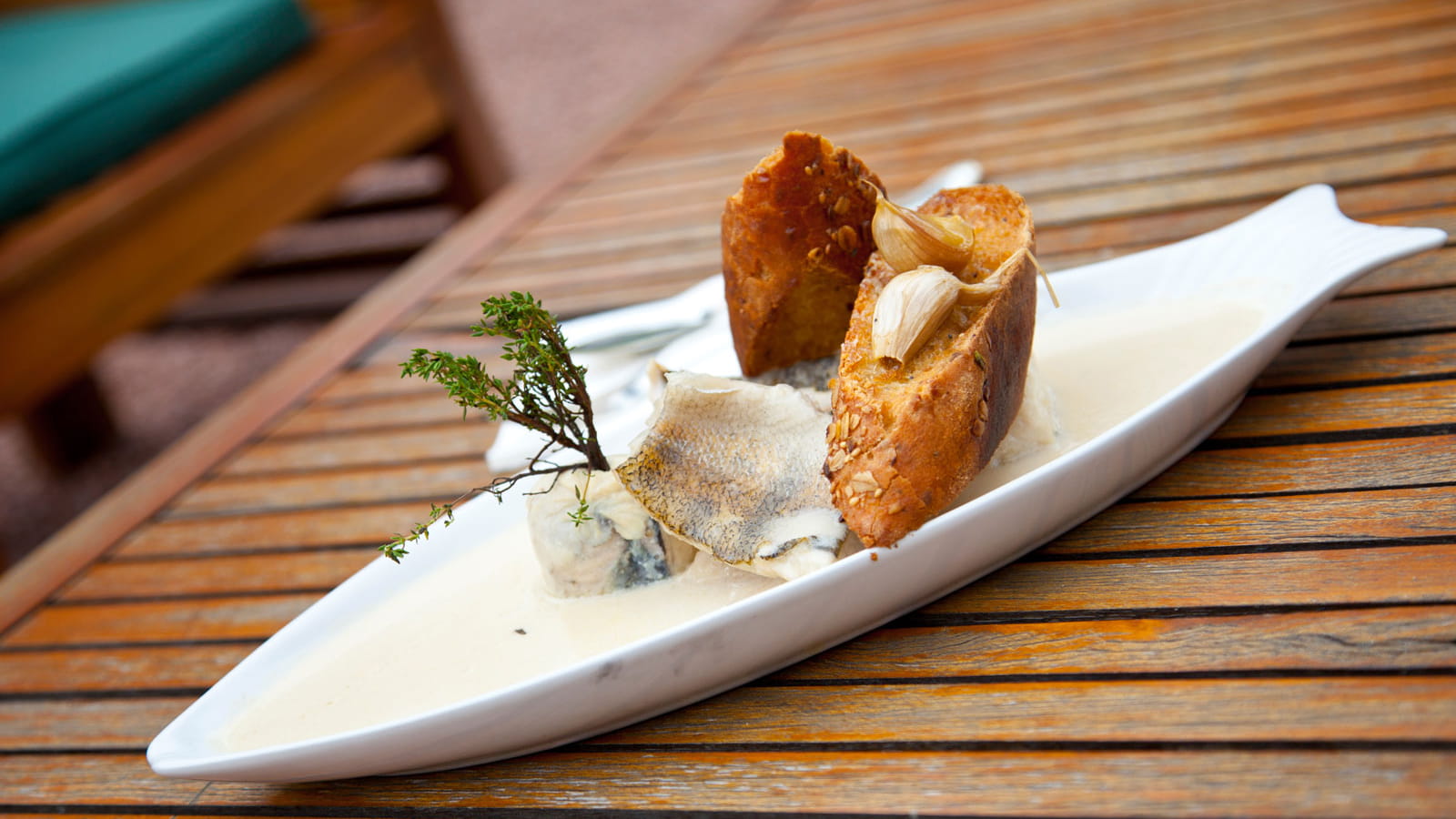 The pôchouse is 4 kinds of freshwater fish, with white wine sauce and garlic croutons. This is a good recipe from our region...
Behind this name lies a great classic of Burgundian cuisine, but the pôchouse of Verdun-sur-Doubs is the "queen" of pôchouses.
The first traces of pôchouse date back to the 16th century, when boatmen, rafters and fishermen, called "pôchoux" in Verdun dialect, cooked this dish with fish from the Saône and Doubs rivers. Initially, pôchouse was accompanied by a white wine sauce from the hillsides of Bragny-sur-Saône. Today, the origin of the wine used varies according to the recipe of the restaurant owners !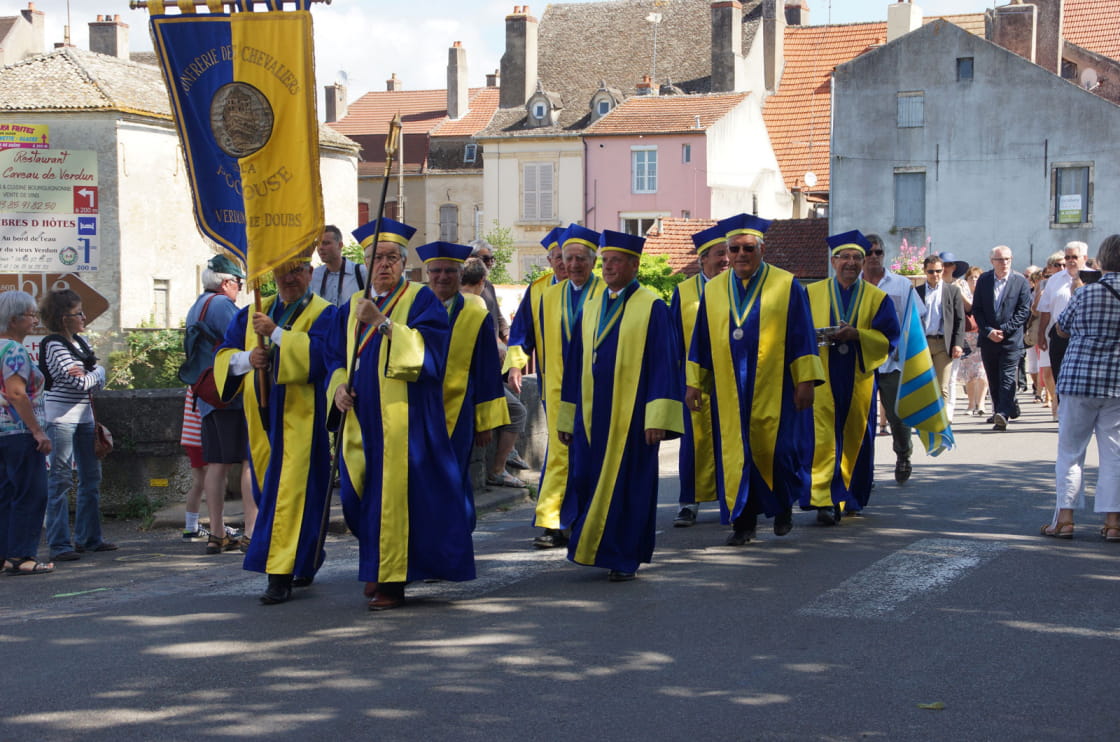 Since 1949, the Confrérie des Chevaliers de la Pôchouse has been celebrating this delicacy every year.
Where to eat a pôchouse ?
In Saône Doubs Bresse, there is no shortage of restaurants where you can enjoy a good pôchouse. All of them are committed to maintaining this tradition, serving this dish daily, sometimes with a twist.
Let's eat !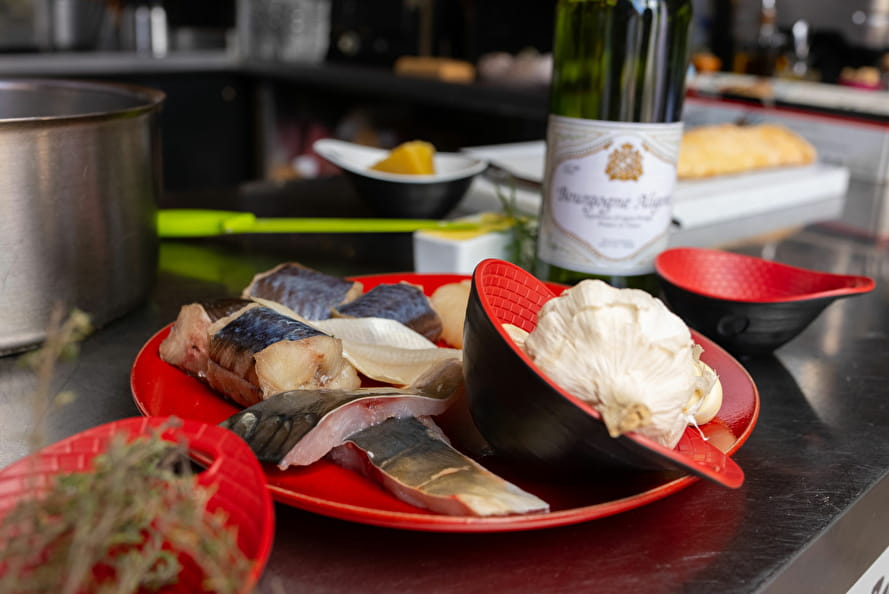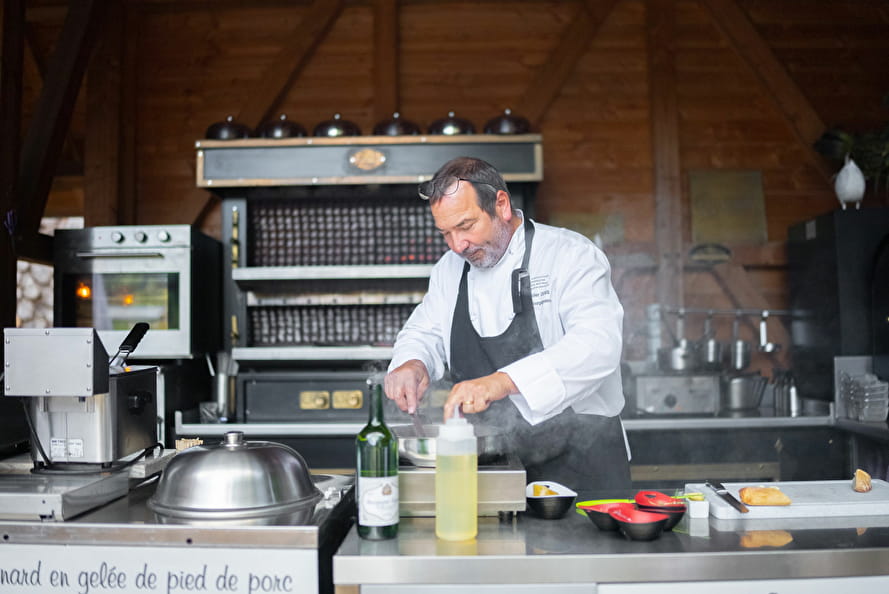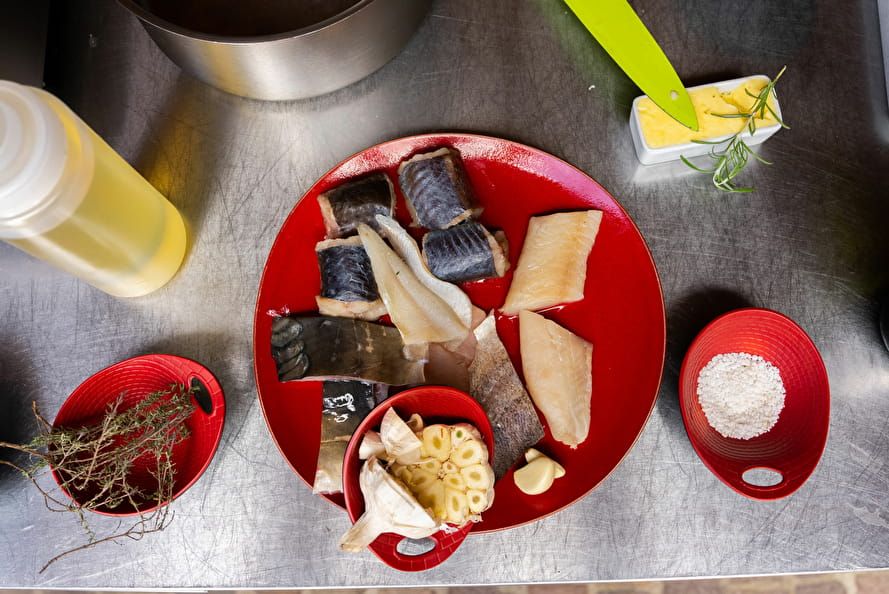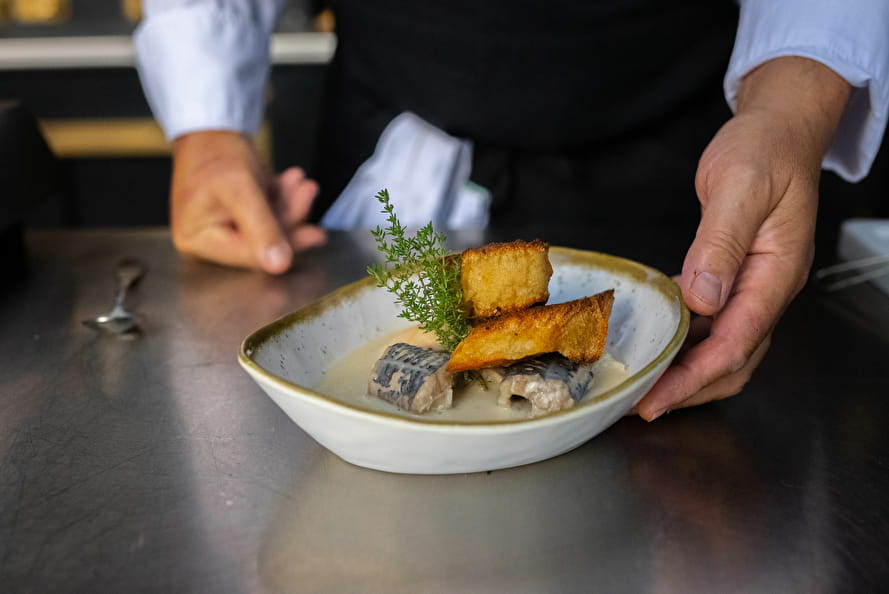 The recipe
Once you have been won over by the aromas, smells and flavours of this dish, all you have to do is start preparing it at home !
The recipe is based on the combination of four fish, pike and perch (lean flesh) and eel and tench (fat flesh).
For the rest, get your pens ready !
Prepare the fish and cut it into pieces
Line the bottom of the pan with crushed garlic cloves, thyme sprigs and season with coarse salt and cracked pepper
Arrange the fish and cover with dry white Burgundy wine (from Meursault, on the advice of the Pôchouse brotherhood), cover and bring to the boil
Flame, then bind the sauce with a beurre manié
Leave to simmer for 15 minutes
Arrange the pieces of fish in a dish and pour the sauce over them
Garnish with croutons rubbed with garlic and fried in butter