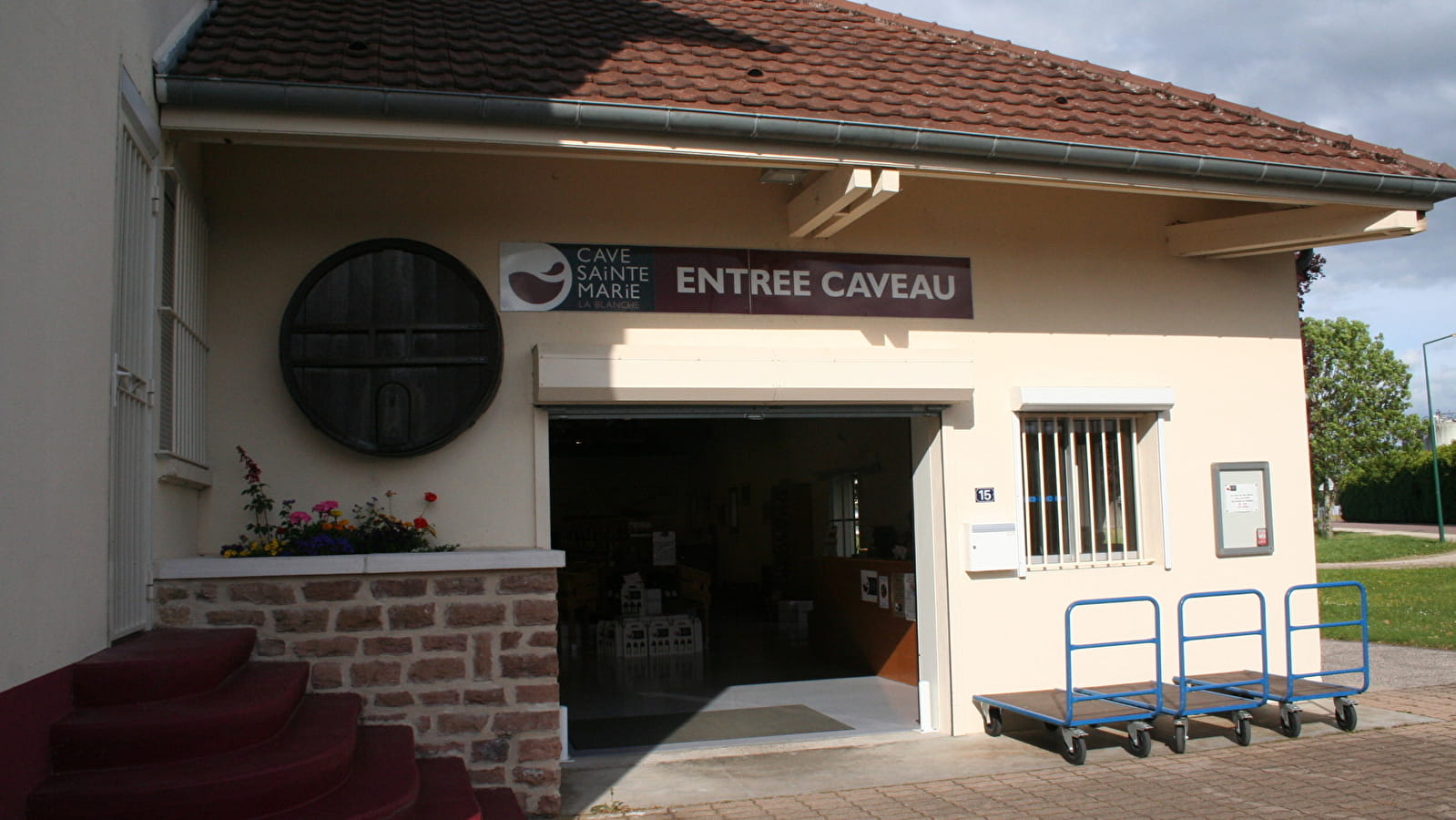 Created in 1957, with an ever-growing number of members and a 200-hectare vineyard, La Cave de Sainte-Marie-La-Blanche grew rapidly in the 1960s.

A decade later, despite the progressive regulatory ban on certain grape varieties forcing winegrowers to uproot their vines, La Cave de Sainte-Marie-La-Blanche continued its activity thanks to the sale of bottled wine and opened its sales cellar in the 1980s.

Today, the Caveau de Sainte-Marie-La-Blanche is the symbol of this beautiful human adventure and has managed to preserve the authenticity and proximity that have always contributed to its local influence. Thus, it is a committed actor who participates in the promotion of our Burgundian soils by proposing in particular forty or so appellation and lieux-dits of the Côte d'Or.

Driven by these same unchanging values, the Caveau team welcomes you from Monday to Saturday in this warm place where it is possible to taste all the wines produced free of charge. They will be happy to answer all your questions and satisfy your quest for conviviality, sharing and discovery.
Read more
Cave de Sainte-Marie-la-Blanche
15 Route de Verdun21200 SAINTE-MARIE-LA-BLANCHE
Book