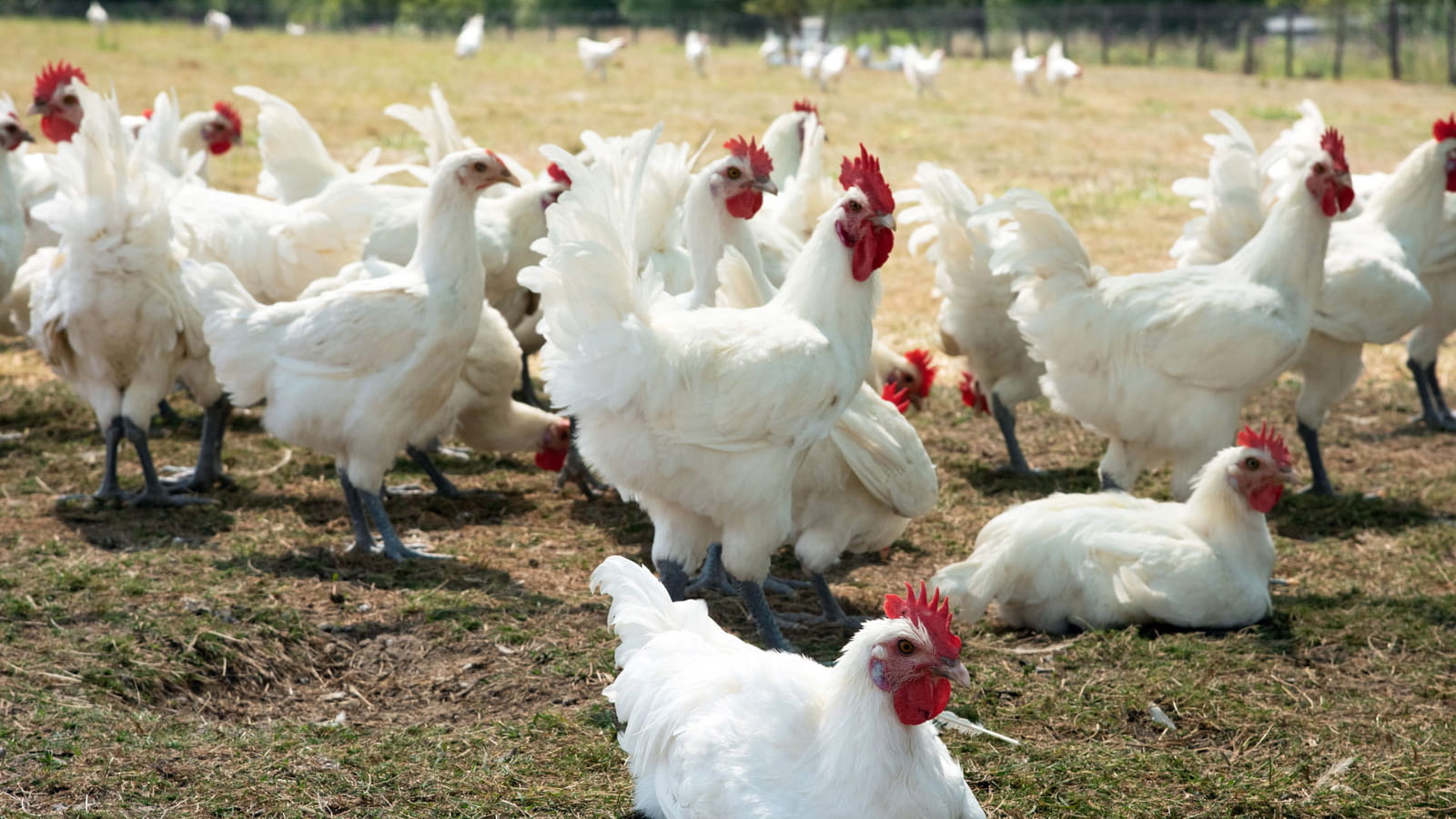 Bresse poultry is world famous and appreciated by the greatest chefs. In Saône Doubs Bresse, we find this exceptional product in our restaurants and producers.
A recognised and noble product
Did you know this ?
Bresse poultry is the only poultry in the world to benefit from an AOC-AOP. There is a distinction between Bresse chicken, capon and poularde. You can recognise this poultry easily thanks to its white plumage, its red crest and its very characteristic blue legs.
The nobility and quality of this product is due to the optimal rearing conditions that guarantee the animal's well-being. These are all conditions that allow us to enjoy the product at the table !
You will impress your guests !
Breeders where to find exceptional poultry
Opt for tradition
Where to eat Bresse poultry ?
Bresse poultry can be found on every good table in France. The Saône Doubs Bresse region is no exception to the rule. This product is cooked in several restaurants where the chefs make a point of transforming poultry into an exceptional dish.
An event not to be missed
Les Glorieuses de Bresse
Every December, four towns host this great gastronomic event: Bourg-en-Bresse, Montrevel-en-Bresse, Pont-de-Vaux and Louhans. The programme includes competitions and markets which provide an opportunity for breeders to compare their know-how with their colleagues.
It is also an opportunity for you to find the poultry for your festive meals, the one that will put everyone in agreement !