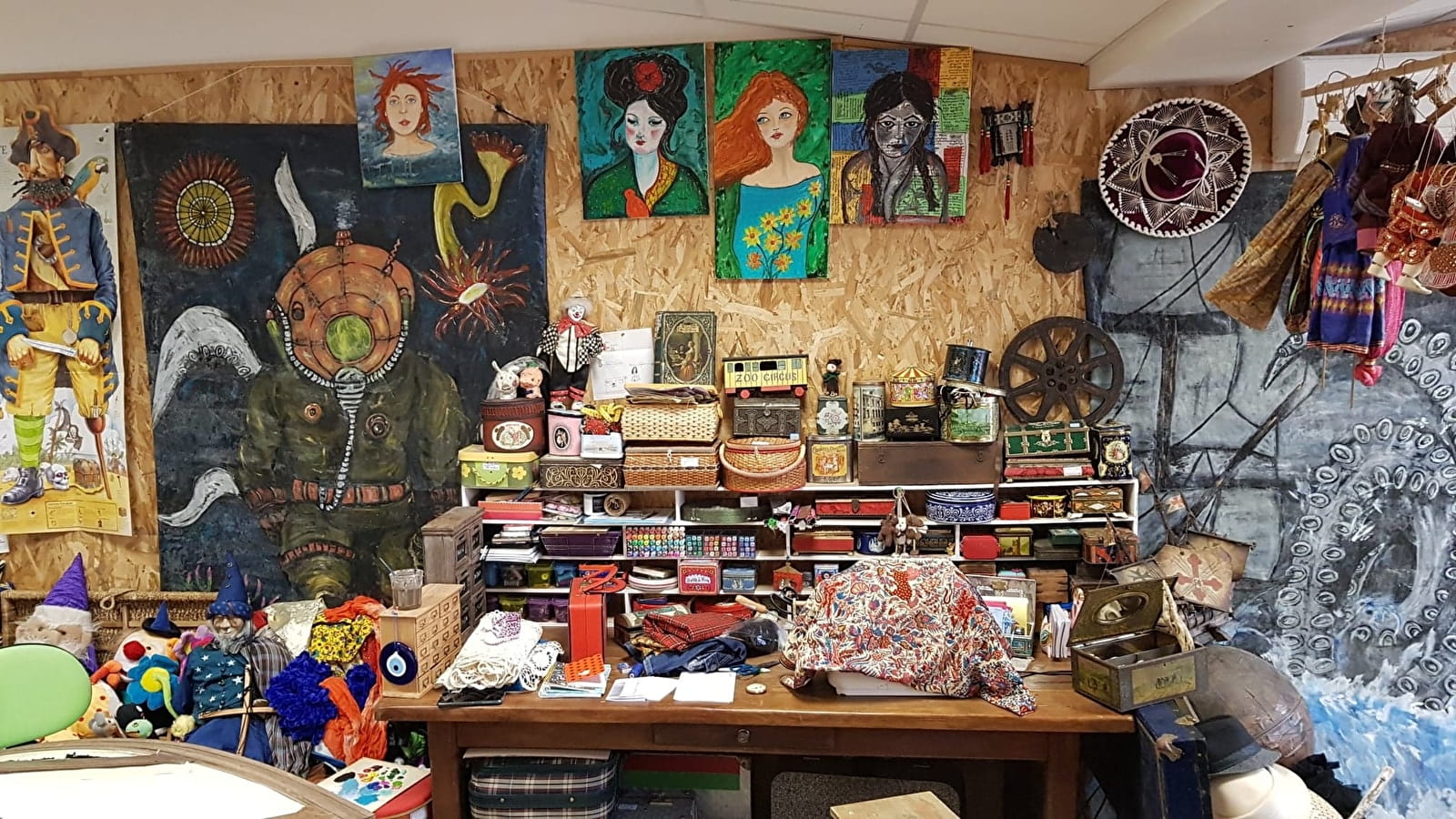 Painting lessons, knitting, children's activities, Pépita's workshop offers something for everyone. Ask about joining a workshop.
French, German, English, Spanish
Pets are welcome
Rates & Schedules
Opening :
From 01/01/23 to 31/12/23.
Closed on&nbsp: Tuesday, Thursday, Sunday, Monday morning, Wednesday morning, Friday afternoon, Saturday afternoon
Open from 01/01/2023 to 31/12/2023 Mondays from 5.15pm to 7.15pm, Wednesdays from 2pm to 4pm and Fridays and Saturdays from 10am to 12pm.
Closed on Tuesday, Thursday and Sunday.