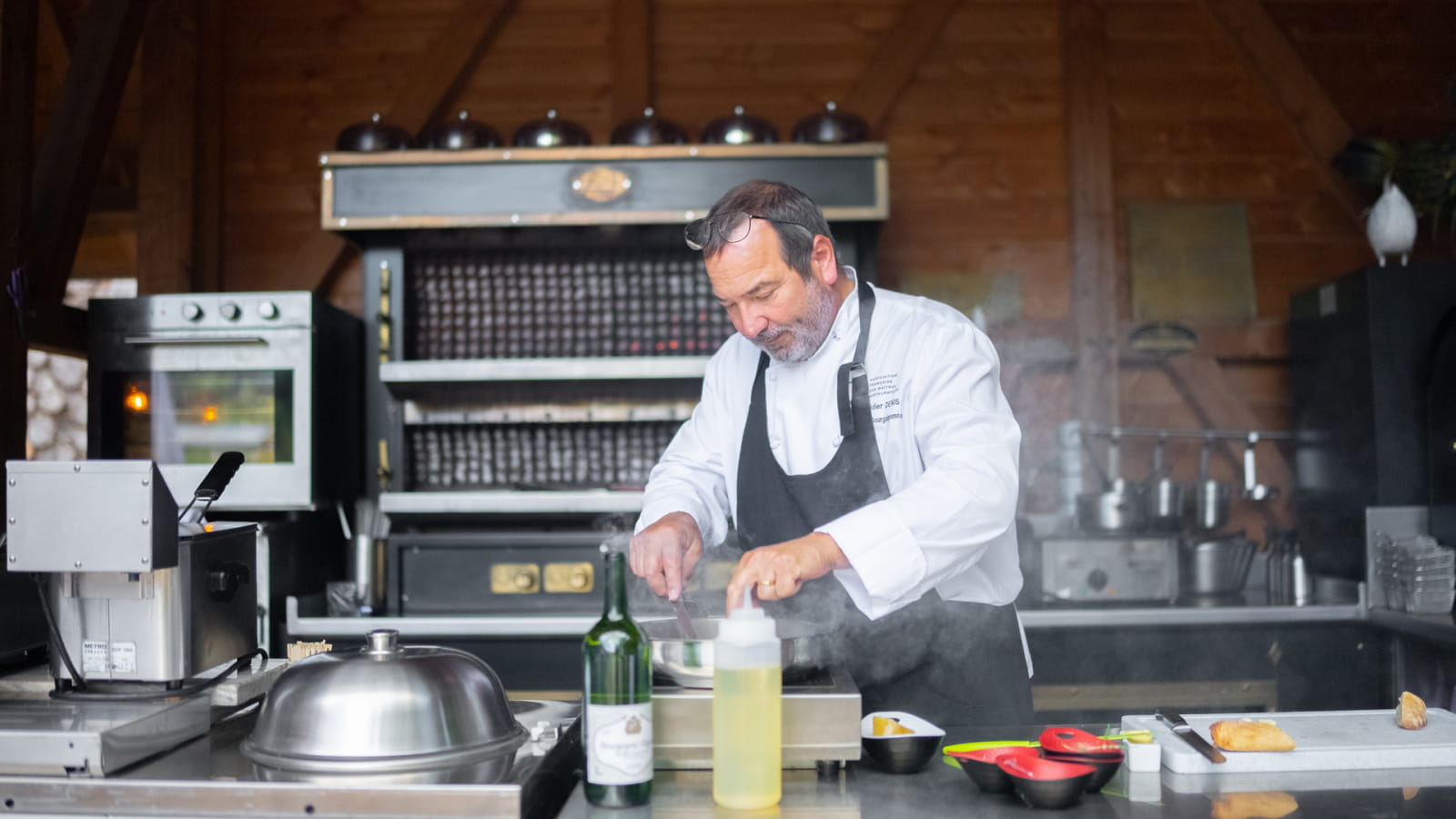 Under the guidance of Frédéric Doucet's establishment, discover the savours of local produce with an emphasis on the world-renowned meat raised in the surrounding Charolais country, which gave its name to the celebrated beef cattle. Cooking class led by head chef Monsieur Doucet himself on the third Thursday of every month from 3 to 6 pm.
Read more
Cours de cuisine à l'Hostellerie Bourguignonne
2, avenue Président Borgeot71350 VERDUN-SUR-LE-DOUBS
French, German, English
Prohibited animals
Équipements
Bar
Restaurant
Fully equipped meetings room
Services
Rates & Schedules
Prices :
Special opening conditions :
Wearing a mask is mandatory. Group of 10 people maximum.