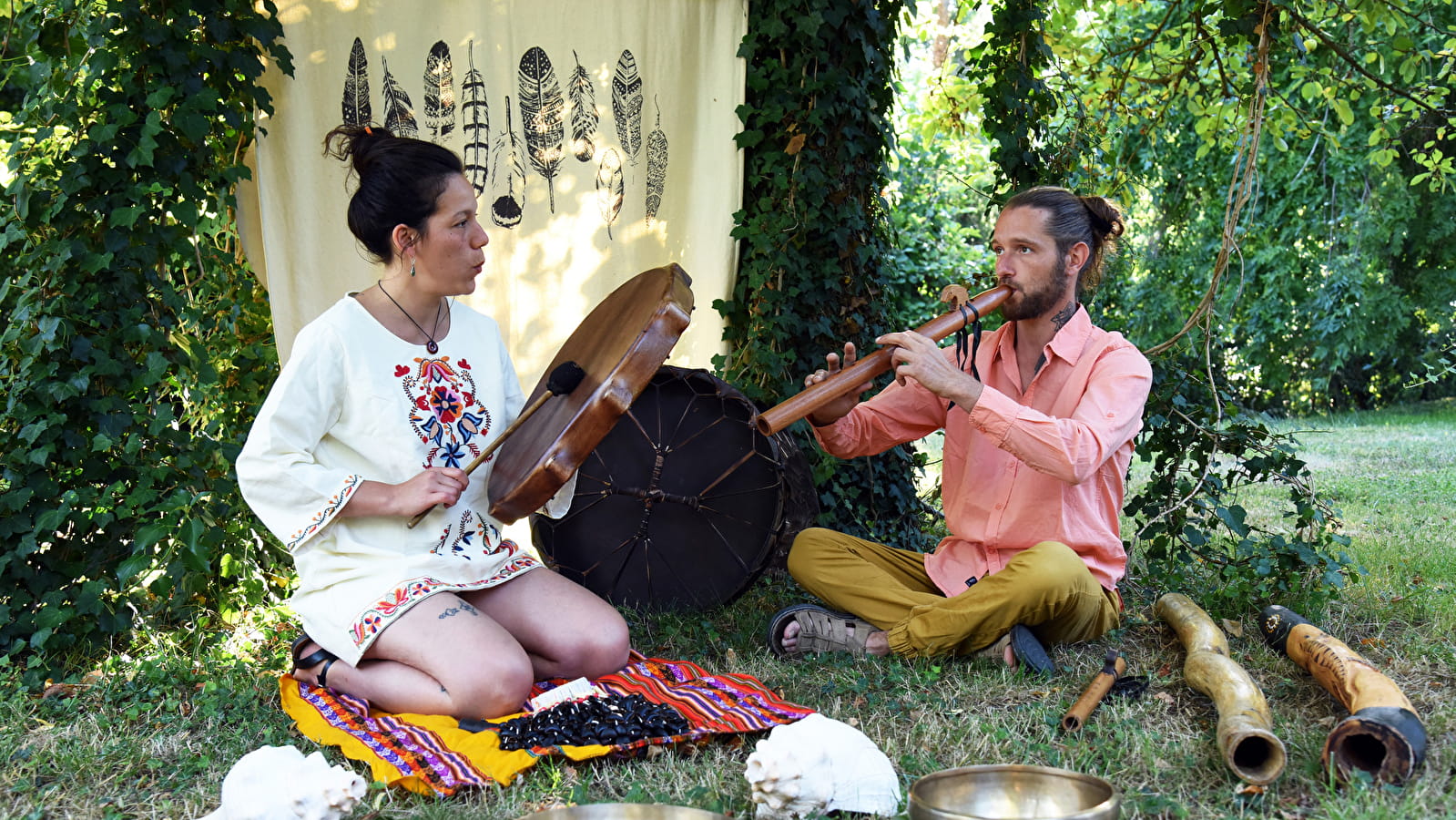 Connexion et résonance invites you to a moment of musical sharing, a moment dedicated to revitalisation and rejuvenation.

A range of instruments including Didgeridoo, Tibetan bowls, flutes, bells, Jew's harps, drums and maracas will be used during the activity.

Harmonic and throat songs, Amerindian songs, Hindu songs and mantras are also used.

This vibratory massage using vocals and instruments harmonises and balances our physical, emotional and mental bodies.
generates joie de vivre and well-being.

Remember to bring comfortable clothes, a floor mat, a blanket and a cushion for your head.
Read more
Rates & Schedules
Thursday 16/11/2023 and Thursday 07/12/2023.